People we look for
ArcelorMittal Warszawa gives its employees many opportunities for their personal development. Apart from professional trainings, specialist and postgraduate studies in Poland, we offer a number of foreign-based studies organized within the ArcelorMittal Group's Corporate University. The University runs training programs dedicated to different groups of employees: Leadership & Management Academy for managers, Functional Academies – development of qualifications in particular areas, as well as E-Academy – an e-learning platform.
Job Market Online is a special tool for professional development promoting mobility and internal recruitment within the Group. It enables our employees to review job vacancies in all plants of the Group, apply for particular positions or send in their CVs. At present, Job Market Online is addressed to managers, however, in the future it will be available to all employees of the Group.
We welcome applications from graduates of all university faculties as well graduates of vocational and technical schools, such as electricians, mechanics, automation specialists etc. Professional experience is welcome.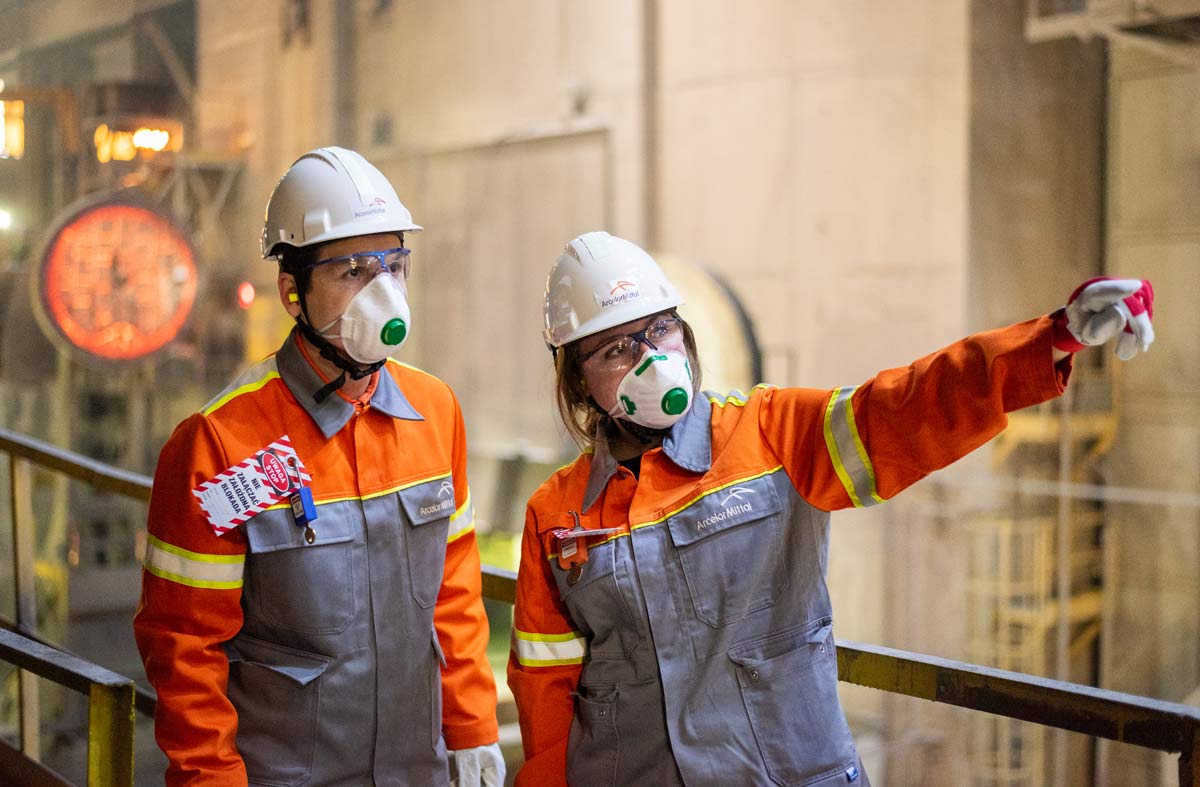 Due to the specificity of work in Huta, the preferred fields of study for which we can accept internships or internships are:
Metallurgy,
Plastic processing of metals,
Process engineering,
Material Engineering,
Automation and Robotics,
Mechatronics,
Electronics,
Electric,
Mechanical engineering,
Environmental Protection,
Process management,
Logistics.
An ideal candidate should be:
flexible
a team player
creative
eager to develop
Recruitment Process
1. Sent us your application – a CV and a cover letter – by filling in our on-line application form. Make sure you fill in all the fields.
2. If your application is successful, you will be invited to a job interview with our Human Resources Manager. During the interview, you will have an opportunity to present your strengths and achievements, as well as convince us that you are the person we are looking for.
3. If you succeed in the second stage of the recruitment process, you will be invited to an interview with the manager of the department, where you are to be employed. During the interview, you will be informed of your scope of duties, personal development opportunities offered by our company, employee evaluation system, etc.
Present Job offers
We conduct a permanent recruitment process for the following positions:
production worker
maintenance worker
operator
electrician
mechanic
rolling stock mechanic
manoeuvring
driving railway vehicles only within the railway siding
an electrician at the main substation
We provide an employment contract, training, medical package, sports package.
Apply now:

email: anna.malczewska@arcelormittal.com
tel: 22 835 8321
Or fill out the online application form: