Huta ArcelorMittal Warszawa is applying for the ResponsibleSteel™ certificate. It is a global standard that aims to define the principles of responsible steel production for the entire sector. The ArcelorMittal Group is one of the leaders in this process and is the first in the industry to start auditing European plants.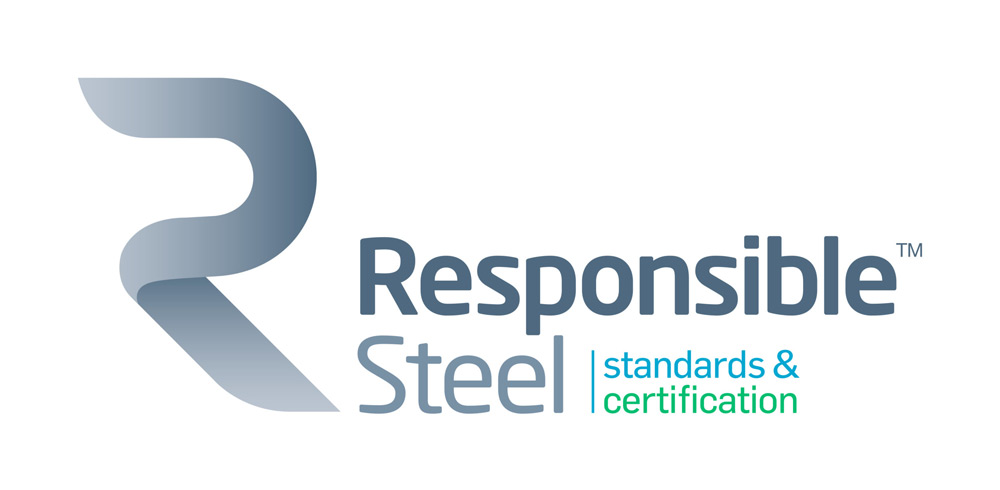 What are we doing this for?
ResponsibleSteel ™ standard certification is to provide customers and our stakeholders with confidence that the steel we produce has been produced in a responsible, sustainable way, respecting the principles of ethics and responsible business at every stage: from sourcing raw materials, through production processes and managing their environmental impact.
We want to be perceived as a socially responsible company contributing to the sustainable development of society. We want the whole industry to be perceived in this way.
Steel – is the material of the modern world, and Metallurgy – is a responsible industry.
ResponsibleSteel™ audit in brief
The requirements of the ResponsibleSteel™ standard differ significantly from the requirements of management systems (IATF 16949, ISO 9001, ISO14001, ISO45001, ISO50001) that we have had for a long time.
The ResponsibleSteel™ standard covers 12 principles/areas of responsible steel sourcing and production.
The certification audit for compliance with the standard will be carried out in two stages by the certification body DNV Polska. It will be a socio-environmental audit, where great emphasis will be put on relations with the company's environment and employees.
ResponsibleSteel™ Social Policy of ArcelorMittal Warszawa
The present and future of ArcelorMittal Warszawa, the success and development of our company largely depend on our employees and the environment in which we operate.
That is why social responsibility is one of the most important areas of our policy. At ArcelorMittal Warszawa, we have implemented a Social Policy to which we are committed. It should be known to every employee and available to every partner of our company.
We respect human rights, including the right to decent work, safe, healthy and fair working conditions, equal pay for equal work, freedom of association, assembly and religion, the right to education and leisure, as well as the prohibition of discrimination, harassment and violence, forced labour and child labour.
These principles arise from the UN Universal Declaration of Human Rights and are reflected in the ArcelorMittal Human Rights Policy, as well as in the collective agreement and ArcelorMittal Warsaw Work Regulations.
We treat all employees and stakeholders with fairness, respect and dignity. Stakeholders are all people, institutions and companies that have relations with us. They include, among others employees of the company and external companies, neighbours, suppliers, customers, trade unions and state administration and local authorities. As signatories of the diversity and social inclusion policy, we treat diversity as an opportunity and build a climate of acceptance and mutual trust. Both within and outside our company, we support social and cultural diversity.
Health and safety are of the utmost importance to us. We strive to ensure a safe and healthy work environment. Our goal is zero accidents.
One of our priorities is respect and protection of the environment. In its operations, ArcelorMittal Warszawa uses the best available technologies that contribute to environmental protection and meet the goals of sustainable development.
We operate transparently and maintain open communication within the company, but also with the local community, our neighbours and other stakeholders.
We take actions that ensure the implementation of our social policy.
Standard ResponsibleSteel™ – 12 principles
The ResponsibleSteel™ standard consists of twelve principles for the responsible sourcing and production of steel:
Principle 1. Corporate Leadership
ResponsibleSteel™ certified sites are led responsibly.
Principle 2. Social, Environmental and Governance Management Systems
ResponsibleSteel™ certified sites have an effective management system in place to achieve the social, environmental and governance objectives to which they are committed.
Principle 3. Occupational Health and Safety
ResponsibleSteel™ certified sites protect the health and safety of workers.
Principle 4. Labour Rights
ResponsibleSteel™ certified sites respect the rights of workers and support worker well-being.
Principle 5. Human Rights
ResponsibleSteel™ certified sites respect human rights wherever they operate, irrespective of their size or structure.
Principle 6. Stakeholder Engagement and Communication
ResponsibleSteel™ certified sites engage effectively with stakeholders, report openly on issues of importance to stakeholders, and remediate adverse impacts they have caused or contributed to.
Principle 7. Local Communities
ResponsibleSteel™ certified sites respect the rights and interests of local communities, avoid and minimise adverse impact and support community well-being.
Principle 8. Climate Change and Greenhouse Gas Emissions
The corporate owners of ResponsibleSteel™ certified sites are committed to the global goals of the Paris Agreement, and both certified sites and their corporate owners are taking the actions needed to demonstrate this commitment.
Principle 9. Noise, Emissions, Effluents and Waste
ResponsibleSteel™ certified sites prevent and reduce emissions and effluents that have adverse effects on communities or the environment, manage waste according to the waste management hierarchy and take account of the full life cycle impacts of waste management options.
Principle 10. Water Stewardship
ResponsibleSteel™ certified sites demonstrate good water stewardship.
Principle 11. Biodiversity
ResponsibleSteel™ certified sites protect and conserve biodiversity.
Principle 12. Decommissioning and Closure
ResponsibleSteel™ certified sites minimise the adverse social, economic and environmental impacts of full or partial site decommissioning and closure.