Safety is the primary concern of ArcelorMittal in all aspects of its activity. The company continuously works toward reducing the risk of accidents, near misses, fires and other threats to the health and life of everyone working on the plant's premises, both our employees and the employees of our subcontractors.
Each year, we undertake steps aimed at improving the working conditions in our plant. We introduce new technologies, materials and machinery.
We reduce the number of accidents at work
We continuously work toward raising our staff's awareness of safety at work. To this effect, we organize trainings, discussion panels, quizzes, film shows, lotteries, etc., as well as make necessary investments. Our campaign entitled "Get rid of dangerous stuff" has been awarded a "golden stapler" award as the best in-house communication campaign. Decrease systematically and permanently the accident frequency rate in our plant is our top priority.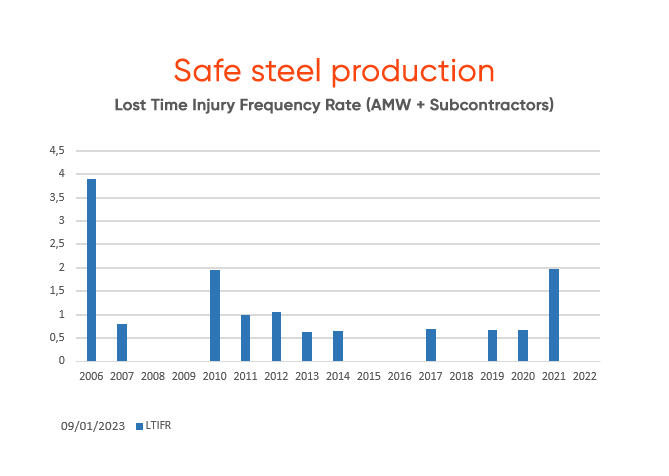 Health and Safety Day
Each spring, all ArcelorMittal plants worldwide organize a Health and Safety Day, featuring numerous meetings, trainings, first aid shows, emergency drills, as well as discussions on what to do to improve work safety. The event is addressed both to the employees of ArcelorMittal and their families. The participants can have their glucose, cholesterol and blood pressure levels checked. They can also do a spirometry test, calculate their BMI and consult a nutritionist. Children can participate in art contests related to safety at work and at home. The best artwork is later included in the company calendars.
However, the most important message of each Health and Safety Day is thatsafety is our priority, and that we must work and act safely on a daily basis.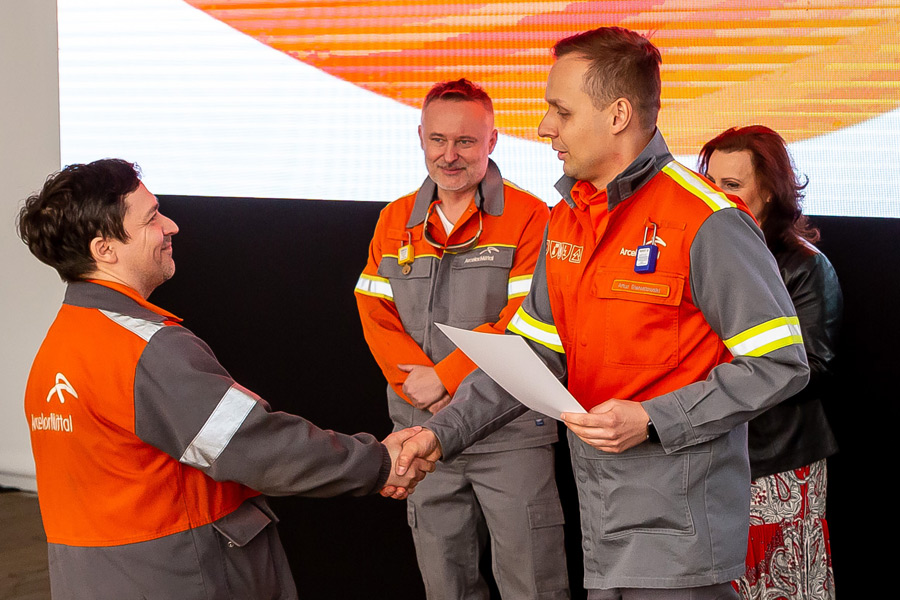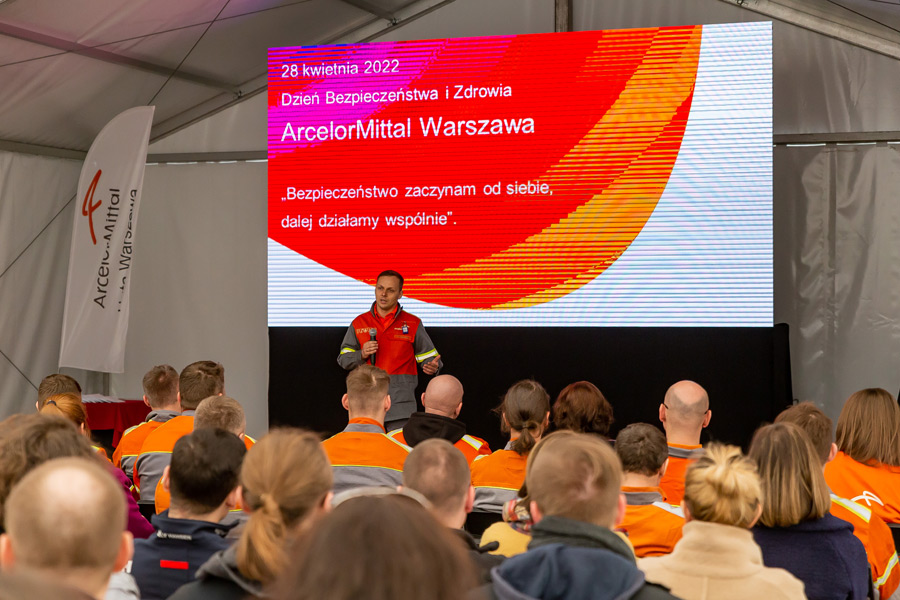 Health Week
Every fall, each company from the ArcelorMittal group organizes a health week – an event promoting healthy eating habits, sports, and disease prevention. The employees of ArcelorMittal Warszawa and its subcontractors have a unique opportunity to undergo extra medical examinations and test the latest treatment methods. Each day of the Health Week is devoted to a different health issue. The event is organized in such a way as to give all shop floor staff the opportunity to undergo these extra medical examinations.
Commitments
Our attitude and determination are expressed by the Integrated Management System Policy.
In 2020, we obtained a certificate in the field of occupational health and safety for compliance with the requirements of ISO 45001:2018
Ionizing radiation
Pursuant to Art. 32c (2) of the Atomic Law Act (Journal of Laws of 2019, item 1792)
ArcelorMittal Warszawa informs that the company's activities related to exposure to ionizing radiation, consisting in the use of devices containing a radioactive source and devices generating ionizing radiation, do not have a negative impact on people and the environment.
There are no releases of radioactive substances to the environment as a result of the activities conducted.